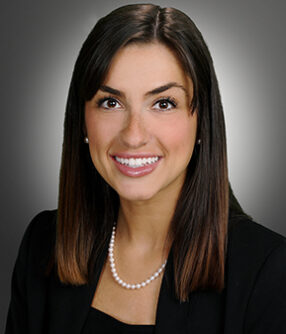 Elizabeth Russoli
Associate
Harrisburg Market Square
Fax: 610.371.7907

---
Powerful partnerships. Standout solutions.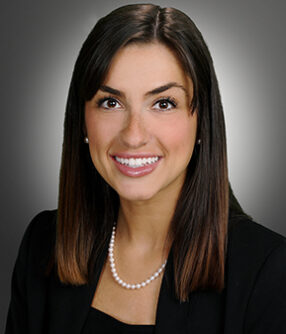 Elizabeth Russoli
Associate
elizabeth.russoli@gslpublicaffairs.com
Harrisburg Market Square
Phone: 717.547.8207
Fax: 610.371.7907
Areas of Focus
Before joining the GSL team, Elizabeth worked as a registered lobbyist in Harrisburg. She has extensive experience representing clients in the education, economic development and transportation spaces, and helping them to develop public policy solutions while navigating the legislative process.
In her current capacity, Elizabeth assists the GSL team in crisis communications, earned media strategies and paid branding solutions for organizations. She also helps to lead public affairs design and delivery.
Additionally, Elizabeth plays an integral role in GSL's business development work, particularly with efforts regarding the Redevelopment Assistance Capital Program (RACP).
She attended Penn State University and received a Bachelor of Arts in Communication with a concentration in Public Relations. Elizabeth was a member of the Phi Theta Kappa National Honor Society.
Elizabeth is an avid golfer and volunteers with LPGA*Girls Golf USA in the Central Pennsylvania area. She is also a member of the Harrisburg Young Professionals.
Affiliations
Harrisburg Young Professionals
LPGA*USGA Girls Golf, Volunteer
Education
The Pennsylvania State University – Harrisburg, B.A., Communications with Public Relations concentration

Phi Theta Kappa National Honor Society member