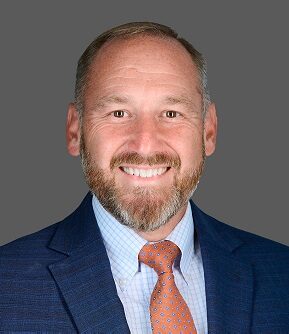 Kyle Fitzsimmons
Vice President, Public Affairs
Harrisburg Market Square
Fax: 610.988.0842

---
Powerful partnerships. Standout solutions.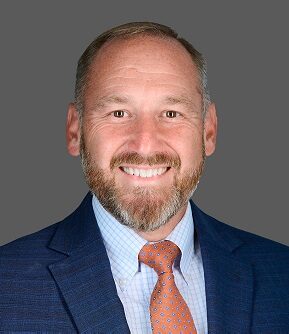 Kyle Fitzsimmons
Vice President, Public Affairs
kyle.fitzsimmons@gslpublicaffairs.com
Harrisburg Market Square
Phone: 717.547.8212
Fax: 610.988.0842
Areas of Focus
Kyle brings to GSL Public Affairs and Communications more than two decades of experience in state government. A native of northeast Pennsylvania, Kyle came to Harrisburg more than 20 years ago and began his career in the Pennsylvania State Senate.
Kyle quickly worked his way up the ranks, serving in various roles and most recently as the Chief of Staff for Senator John Yudichak.
As Chief of Staff, Kyle was responsible for the day-to-day operations of both the Harrisburg Office and the District Offices. Kyle developed, implemented and promoted the Senator's legislative proposals and public policy agenda. He also identified and helped secure funding sources, such as RACP, LSA, PennDOT/DCED Multimodal and other CFA grant programs for economic development and infrastructure projects in the Senator's district.
In 2016, Kyle made the transition from chief of staff in the Senate to a career in lobbying. Widely regarded as one who could always work in a bipartisan manner within the halls of the Capitol, Kyle has been able to utilize those relationships to achieve numerous successes for his clients. Over the last few years, Kyle has worked with his clients to accomplish many legislative victories, such as the expansion of tax credit programs, implementing the first e-Scooter pilot program in Pennsylvania, amending state licensure laws and securing state appropriations.
Throughout Kyle's entire professional career, he has maintained an outstanding reputation amongst his peers. Kyle continues to use his experiences and longtime connections to collaboratively work with his clients and stakeholders to achieve policy and legislative goals.
Education