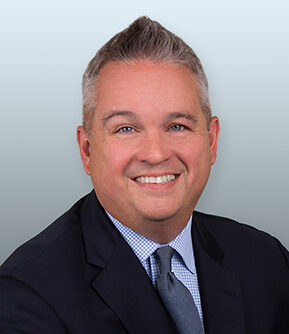 John C. Bear
Senior Managing Director

---
Powerful partnerships. Standout solutions.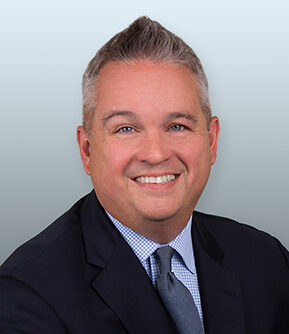 John C. Bear
Senior Managing Director
john.bear@gslconsulting.com
Lititz
Phone: 717.255.7385
Fax: 610.371.7904
Areas of Focus
John is Senior Managing Director of GSL Public Strategies Group and Managing Director of GSL Government Consulting's state and local government consulting practice. With over 18 years of experience working with public sector clients throughout the United States and within the Commonwealth of Pennsylvania, John assists state and local governments, school districts, not for profits and other local government units in their efforts to create and maintain fiscally sustainable structures of government and to spur continuous improvement and innovation in the services they deliver.
John has worked with governors, legislators, state agencies, counties, cities, boroughs, townships, municipal authorities, school districts and economic development corporations in a wide range of areas, including:
Drafting and enactment of Pennsylvania statute
Regulatory and programmatic reforms
Government incentive programs
Performance audits
Operations and management reviews
Organizational, technical and programmatic assessments
Strategic planning
Procurement rules and regulations
Business process reengineering
Identifying and restructuring funding
Public-private partnerships (P3)
His relevant state and local government consulting experience includes the: Commonwealth of Pennsylvania; Pennsylvania Treasury; State of Florida; New Jersey Division of Motor Vehicle Services; New York State Department of Transportation; Delaware Department of Transportation; North Carolina Board of Transportation; District of Columbia Department of Consumer and Regulatory Affairs; Office of the Majority Leader, Pennsylvania House of Representatives; Philadelphia Housing Authority; Delaware River Joint Toll Bridge Commission; and Metro Dade County (Florida).
Similarly, he has also worked with many education systems, including: Johns Hopkins Institutions (Maryland); Immaculata College (Pennsylvania); School District of Philadelphia; Allentown School District (Pennsylvania); New Jersey Department of Education; Carroll County Board of Education (Maryland); and Red Clay Consolidated School District (Delaware).
John served three terms in the Pennsylvania House of Representatives, representing the 97th Legislative District in Lancaster County. First elected in 2006, John served on the House Appropriations, Finance, Labor and Industry and Professional Licensure Committees. He was part of Governor Tom Corbett's Transition Team as part of the Budget, Pension & Revenue Committee, a 2007 Pennsylvania Leadership Academy Fellow and an alumnus of the American Swiss Foundation's Young Leaders Conference, Class of 2008. In 2011, the Pittsburgh Tribune "10 to Watch in 2011" identified him as one of the state's most capable legislators.
During his time in office, John was credited with saving Pennsylvanians over $587 million through passage of his tax amnesty bill, enhanced revenue collection proposals, cutting down on the Commonwealth's tax refund error rates, changing how the state pays for its goods and services and entering into an agreement with the U.S. Treasury's Administrative Offset Program. He also was the catalyst and primary driver in the development of the Governor's Innovation Office, a concept developed in the House of Representatives with his colleagues as a way to spur continuous innovation among state agencies.
Prior to being elected to the General Assembly, John worked for nine years as a management consultant/project manager for the global professional services firms BearingPoint and KPMG LLP, and held a number of elected offices including councilman for Lititz Borough.
John also serves on many local boards, including: President of the Lititz Regional Community Development Corporation; Board Director of the Pennsylvania Builders Association; and Board Member of Discover Lancaster.
Affiliations
National Conference of State Legislatures, Executive Committee Task Force on State and Local Taxation of Communications and Electronic Commerce
American Legislative Exchange Council, Tax and Fiscal Policy Task Force
University of Pennsylvania, Fels Alumni Leadership Council, Member
Lancaster Chamber of Commerce and Industry, Strategic Planning Committee
Lititz Regional Community Development Corporation, President
Associated Builders and Contractors Keystone Chapter, former Board Member
Pennsylvania Builders Association, Board Director and Government Affairs Committee
The Building Industry Association of Lancaster County, Associate Director, member of Government Affairs Committee
Discover Lancaster, Board Member (2015-2016)
Pennsylvania Republican State Committee
Education
University of Pennsylvania, Fels Institute of Government, Master of Governmental Administration
Temple University, B.A., with honors
Georgetown University, Fund for American Studies, Engalitcheff Institute on Comparative Political and Economic Systems graduate
George Mason University, Institute for Humane Studies graduate